Are you tired of dealing with lots of paperwork and complicated systems to manage memberships, billing, and booking personal training sessions at your gym? Well, we have some great news for you! There are special software systems designed to help gyms run smoothly and efficiently.
They can handle tasks like keeping track of memberships, automatically charging customers for their fees, and letting them book appointments online. But with so many options available, it can be tough to figure out which one is the best fit for your gym. We've done the research and put together a list of the top Gym Management Systems and POS Systems for gyms. These systems are changing the way gyms operate, making things easier for gym owners and members alike. So, let's find the perfect system for your gym together!
Top 5 Best Gym Management Systems and POS Systems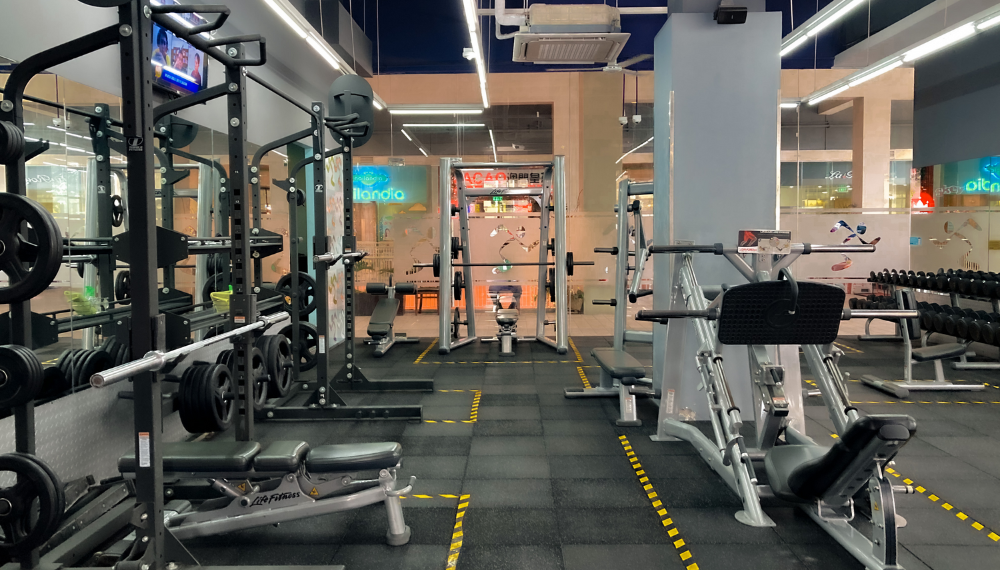 If you're a gym owner or manager seeking seamless membership management, efficient billing, and smooth appointment bookings, these cutting-edge systems are here to revolutionize your gym's operations and take it to new heights of success. Join us as we explore the top contenders in the fitness industry, each equipped with unique features and functionalities to cater to your gym's specific needs.
1.    Square POS: Revolutionizing Gym Management with Seamless Functionality
Square POS has emerged as a popular choice for gym owners seeking a user-friendly and efficient Point of Sale (POS) system. With its array of features and attractive pricing options, it has garnered attention in the fitness industry. In this review, we'll explore the key aspects of Square POS and how it can elevate gym management to new heights.
Free Gym POS and Online Store
One of Square's standout features is that it offers a free Gym POS system, providing a cost-effective solution for gym owners looking to enhance their operations without breaking the bank. The system allows for easy checkout processes, inventory management, and real-time tracking of sales. Additionally, Square offers a free online store feature, enabling gyms to expand their reach beyond the physical location and tap into the world of e-commerce. Gym owners can set up an online store effortlessly and securely process payments from anywhere.
No Contract Flexibility
Square's no-contract policy provides gym owners with the freedom and flexibility to use the system without being tied down to lengthy agreements. This is a significant advantage, as it allows gym owners to assess the system's suitability for their specific needs without committing to a long-term contract.
Recurring Billing & Appointment Functionality
For gyms that offer subscription-based services or regular memberships, Square POS offers recurring billing functionality. This streamlines the billing process, ensuring timely payments and reducing administrative burdens. Additionally, the system includes appointment booking capabilities, allowing gym-goers to schedule personal training sessions or classes conveniently through an integrated platform.
Accessories and Add-ons
Square provides a range of optional accessories and add-ons to enhance the POS experience. Gym owners can purchase Bluetooth readers, tablet stands, and proprietary tablet setups to customize their point-of-sale setup as per their requirements. The Square Register, priced at $799, is an all-in-one solution that combines a POS screen, a built-in payment reader, and a customer-facing display.
2.    Clover POS: Empowering Businesses with Versatile Hardware and Flexible Plans
Clover POS has gained significant popularity among businesses for its versatile hardware options and budget-friendly plans. With multiple merchant service providers offering its services, Clover has become a go-to choice for businesses of all sizes. In this review, we'll delve into the key features of Clover POS and how it caters to diverse processing models.
Affordable Plans for Every Business
One of the standout advantages of Clover POS is its range of affordable plans tailored to fit various business needs. Whether you run a small boutique or a bustling restaurant, Clover offers plans with features that align with your requirements without straining your budget. The availability of multiple plans ensures that business owners can choose one that best suits their specific needs.
Attractive Hardware Options
Clover boasts an impressive lineup of proprietary POS hardware options, each designed to cater to different business setups. The Clover Flex smart terminal, priced at $599, offers portability and versatility, allowing businesses to accept payments anywhere within their premises. The Clover Mini, at $799, is perfect for space-saving countertop use, while the full-sized Clover Station, priced at $1,699 or $1,799, serves as a comprehensive countertop POS solution. Businesses can also mix and match these hardware options, enabling flexibility and scalability in their point-of-sale setup.
Multiple Merchant Service Providers
Clover POS is not limited to a single merchant service provider, giving business owners the freedom to choose the most suitable partner for their payment processing needs. This flexibility empowers businesses to negotiate favorable rates and terms, ensuring they get the best value from their merchant service provider.
Various Processing Models
Clover POS caters to a range of processing models, providing business owners with the freedom to choose the most appropriate option. Whether it's a flat-rate, interchange-plus, or cash discount model, Clover supports them all. This adaptability is particularly valuable for businesses with unique processing requirements, allowing them to optimize costs and streamline their payment processes.
3.    Shopify POS: A Comprehensive E-commerce and In-store Solution
Shopify POS has emerged as a leading point-of-sale system, offering a seamless blend of e-commerce and in-store functionalities. With affordable pay-as-you-go plans, membership and booking integrations, and many processing options, Shopify POS has become a go-to solution for businesses seeking a versatile and all-inclusive platform. In this review, we'll explore the key features that make Shopify POS a top choice for both online and brick-and-mortar retailers.
Affordable Pay-as-You-Go Plans
Shopify POS stands out with its budget-friendly pay-as-you-go plans, enabling businesses of all sizes to access its comprehensive suite of tools without committing to long-term contracts. The flexible pricing structure ensures that businesses pay only for the services they use, making it an attractive option for startups and small enterprises with varying transaction volumes.
Built-in Website & Blog
A remarkable advantage of Shopify POS is its seamless integration with a built-in website and blog platform. This feature allows businesses to expand their reach beyond physical store locations and establish a robust online presence. With the power of e-commerce combined with a fully customizable blog, businesses can effortlessly connect with their customers, showcase products, and drive sales both online and offline.
Membership & Booking Integrations
Shopify POS caters to businesses offering membership services, such as subscription-based models or loyalty programs, with its easy-to-use membership integration. Moreover, the platform provides booking integrations, which are invaluable for service-based businesses like gyms, spas, or wellness centers. This streamlines appointment scheduling and enhances customer experience, contributing to customer loyalty and increased revenues.
Multiple Processing Options
Recognizing the diverse needs of businesses, Shopify POS supports multiple processing options. Whether businesses prefer using their existing payment gateways or seek to explore new ones, Shopify POS facilitates a seamless integration process. This flexibility allows businesses to optimize transaction costs and choose the most suitable processing solution for their unique requirements.
4.    Lightspeed Retail POS: Empowering Retailers with Advanced Functionality
Lightspeed Retail POS has garnered attention as a powerful and comprehensive solution for retailers seeking advanced retail functionality. With its pay-as-you-go option, in-house eCommerce add-on, and built-in appointments and subscription billing features, Lightspeed Retail POS offers a versatile platform that caters to the evolving needs of modern businesses. In this review, we'll delve into the key aspects that set Lightspeed apart as a preferred choice for retailers.
Pay-as-You-Go Option
A notable advantage of Lightspeed Retail POS is its pay-as-you-go option, allowing retailers to subscribe to the services they need without being tied to long-term contracts. This flexible pricing model is particularly beneficial for small and medium-sized businesses, giving them the freedom to scale up or down based on their operational requirements and seasonal fluctuations.
Advanced Retail Functionality
Lightspeed Retail POS stands out for its comprehensive set of advanced retail features. From inventory management and multi-store capabilities to purchase ordering and vendor management, Lightspeed offers retailers the tools they need to optimize their operations and stay ahead of the competition. The system's intuitive interface and user-friendly design make it accessible even to those new to POS systems.
In-house eCommerce Add-on
To further enhance retailers' reach and sales potential, Lightspeed offers an in-house eCommerce add-on. This feature seamlessly integrates with the POS system, enabling businesses to set up and manage an online store effortlessly. With real-time inventory syncing and secure payment processing, retailers can expand their customer base and increase revenue by tapping into the vast world of e-commerce.
Built-in Appointments & Subscription Billing
For businesses that offer appointment-based services or subscription models, Lightspeed Retail POS offers built-in functionalities to manage these seamlessly. Retailers can schedule appointments, send reminders to customers, and efficiently bill for recurring services, streamlining operations and enhancing customer satisfaction.
5.    Vagaro: Your All-in-One Solution for Gym Management
Vagaro has established itself as a comprehensive and all-in-one gym management software, offering a range of features that cater to the unique needs of fitness centers. With its affordable plans, built-in processing capabilities, no contract requirements, and robust booking and membership management functionalities, Vagaro has become a top choice for gym owners looking to streamline their operations. In this review, we'll explore the key aspects that make Vagaro a standout solution in the fitness industry.
All-in-One Gym Management Software
Vagaro's all-in-one platform is designed to simplify gym management tasks, integrating various features under one roof. From scheduling classes and managing appointments to handling memberships and processing payments, gym owners can access everything they need to run their fitness centers efficiently. This unified approach eliminates the need for multiple systems, saving time and reducing potential integration issues.
Affordable Plans with Built-in Processing
Vagaro offers affordable plans that include built-in payment processing, making it a cost-effective choice for gym owners. With transparent and competitive pricing, businesses can optimize their payment processing costs without any hidden fees or surprises. The convenience of having payment processing integrated directly into the software streamlines transactions and ensures a seamless experience for both gym owners and members.
No Contract Required
One of Vagaro's standout benefits is its no contract policy, giving gym owners the freedom to use the software without being locked into long-term commitments. This flexibility allows fitness centers to evaluate the suitability of Vagaro for their specific needs without any financial constraints, fostering a risk-free and customer-centric approach.
Built-in Booking & Membership Management
Vagaro excels in providing efficient booking and membership management tools. Gym owners can easily schedule classes, set up appointments, and manage client bookings effortlessly. The platform also offers membership management features, allowing gym-goers to sign up, renew, or upgrade their memberships with ease while providing gym owners with valuable insights into member preferences and trends.
Final Words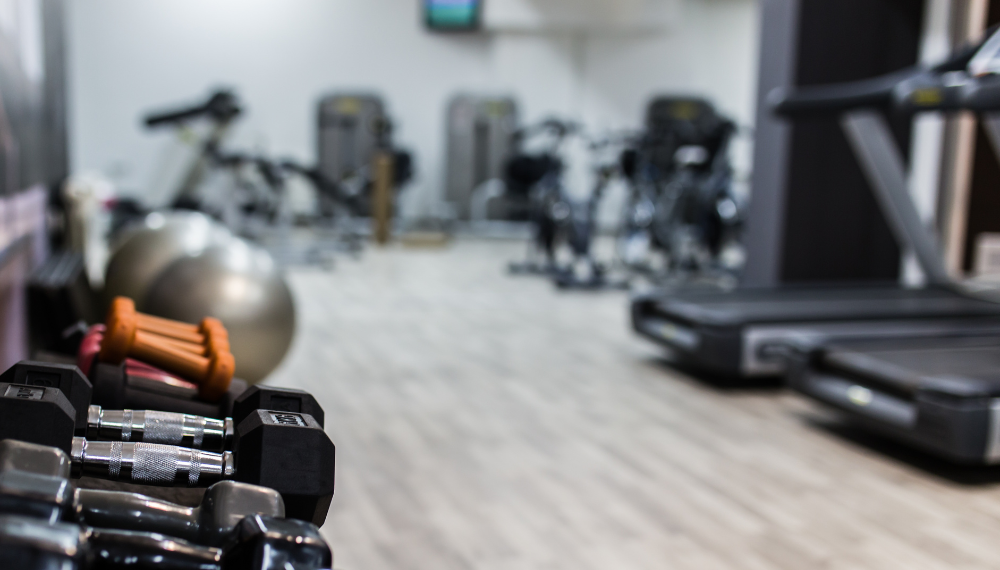 In conclusion, the world of gym management and POS systems offers a diverse array of solutions, each tailored to meet the unique needs of fitness centers. From budget-friendly and flexible options like Square POS to the powerful and comprehensive features of Lightspeed Retail POS and Vagaro, gym owners have an opportunity to transform their operations and enhance customer experiences.
Whether it's streamlining billing processes, managing memberships, or expanding to the online realm, these top systems offer a range of functionalities to suit various business models. With the right gym management and POS system, fitness centers can optimize their efficiency, increase revenue, and provide a seamless experience for their valued members, taking their businesses to new heights of success.
Frequently Asked Questions (FAQs)
What is a Gym Management System?
A Gym Management System is a software platform designed to streamline and automate various administrative tasks in fitness centers. It typically includes features like membership management, attendance tracking, class scheduling, billing and payment processing, and reporting, among others.
What is a POS System for Gyms?
A POS System for gyms, also known as a Point of Sale system, is a software or hardware solution that facilitates the processing of transactions at the gym's front desk or retail area. It enables gym staff to accept payments, handle product sales, and manage memberships seamlessly.
What are the Key Benefits of Using a Gym Management System?
Some of the key benefits of using a Gym Management System include improved efficiency in managing memberships and classes, automated billing and payment processing, enhanced member engagement through online booking and communication, and access to valuable analytics and reporting to make informed business decisions.
Can I Use a POS System for Gym Retail Sales Only?
Yes, you can use a POS system for gym retail sales only. Many gyms use POS systems to handle sales of merchandise, supplements, and other retail items offered at their facilities without necessarily using the full gym management capabilities.
What Payment Processing Options are Available with Gym POS Systems?
Gym POS systems typically support various payment processing options, including credit/debit cards, mobile payments, cash, and contactless payments like Apple Pay and Google Pay. Some systems also offer integrations with specific payment gateways to provide additional flexibility.